Source: Pyke bullish about 2019 after Crows' fall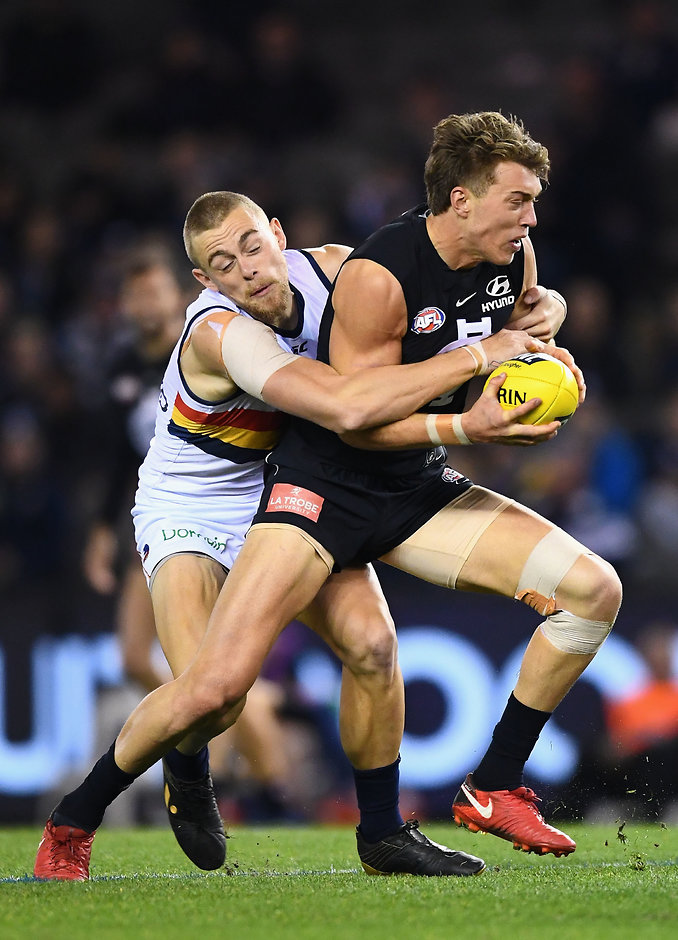 ON THE SURFACE, missing the eight the year after playing off in the Grand Final is a disappointing season.
But Adelaide coach Don Pyke believes there has been enough positives in the Crows' year to make 2019 an exciting prospect.
CROWS FEAST ON BLUES Full match details and stats
"We played some good footy. We're likely to finish 12th (if North Melbourne win on Sunday) and we've won 12 games," Pyke said.
"Started the season pretty well given the availability issues we had. We had a really poor month in the middle of the year then finished the season pretty well as well. At the end of it, this comp is that even, you end up where you end up for a reason.
"A lot of positives for us, and a lot for me to look forward to. We're really excited about next year, the growth in some of our players has been significant.
"(Hugh) Greenwood's played 22 games as a genuine mid, (Tom) Doedee didn't play tonight but he's had a fantastic year, (Jordan) Gallucci hit the board tonight but he's looking more and more comfortable at the level.
"We've introduced (Lachlan) Murphy, (Myles) Poholke, guys who didn't play tonight but have had a taste of footy. That's the quality of players we know we've got. Makes me keen to get on to 2019 to be honest."
BLUES' HISTORICALLY BAD YEAR Five talking points
After a comprehensive 104-point thumping of lowly Carlton, Pyke said the "proud" team performed well despite playing in a virtual dead rubber.
"It's important you finish the year strongly as well, because it gives you that confidence and belief that we are a good footy team, and we're not going to be there this year but there's enough to work with to get ourselves back in finals really quickly," he said.
WATCH Don Pyke's full post-match media conference
Pyke also gave a bit of an insight into the club's plans ahead of the Trade Period and NAB AFL Draft but said there was nothing more to add about Mitch McGovern's future at the club. The forward is contracted to 2020 but there have been reports some clubs are keen to acquire him.
WATCH Jenkins prolific in Crows' big win
"From a draft viewpoint, we sit with three picks inside the top 20 at this stage. I'll leave that with our list manager and our recruiting staff to decide the best way to use those picks," he said.
"From a trade viewpoint, we've recontracted the majority of the guys we want. We've done a lot of the work. We've got a couple of guys we'll be keen to recontract at the end of the season, we've had those conversations with them.
"In terms of the guys we've re-signed, (Paul) Seedsman was probably the last of the major ones we were waiting on and that got done on Friday. Again, that gives us a really solid base to head in, we're not heading into the Trade Period with a whole bunch of things on the table."